15:37 Thursday, 2 July 2015
The story so far
Man created the Cylons. The Cylons evolved. The Cylons Rebelled. The game begins 40 years after the first Cylon war. The Cylons paid a visit to the Twelve Colonies to annihilate the humans and take their resources. The aging Battlestar Galactica managed to escape the attack, gather a fleet of civilian ships, and set out for the home of the legendary 13th Colony (Earth). The Cylons pursued Battlestar Galactica for months until Battlestar Galactica reunited with Pegasus, the other survivor from the Cylon attack. Together, they were strong enough to retaliate and destroy the Cylon's Resurrection Ship. When the Cylons discovered that the humans had destroyed the Resurrection Ship, they launched a colossal counter strike against the Colonial Fleet. The unsuspecting Colonials were forced to jump away to safety, but they suffered a mechanical malfunction in the process. A massive pulse of energy overloaded the FTL drives on both fleets, which triggered an uncontrolled jump that threw them off target. In Battlestar Galactica Online, both the Colonial and Cylon fleets find themselves stranded in an unexplored area of space at the very edge of one of the galactic arms. Heavily damaged and critically low on resources, both fleets race against time to repair and rearm, struggling for control of systems rich in Tylium, Titanium and Water. The Colonial fleet desperately searches for a way to escape and continue the search for Earth before the Cylons gain enough strength to destroy them once and for all.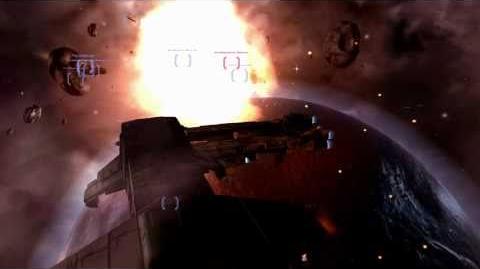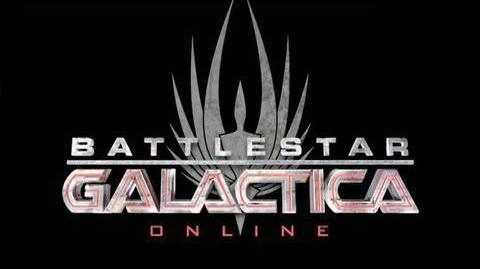 Note: Dates are in the Euopean format, i.e. Day/Month/Year
20.6.2015

Dev Blog 27 "The Cylons Were Created by Man". They Evolved..., They Rebelled..., There Were Many Copies, and they Have A Plan read more here
14.5.2015

Dev Blog 26 "Live Refactoring". Release 51: Server Merge, Performance-Revision 3D Map, Tech Stability Issues, and more read more here
20.4.2015

Game Update 50 "A New Dawn". 3D Map System, Loot System 2.0, Implemented Special Actions, and more read more here
1.4.2015

Dev Blog 25 "Springtime". Release 50, New Payment, Tech Stability Issues (Follow Up), Release 51: Server Merge read more here
17.2.2015

Dev Blog 24 "4th Anniversary". Liner Accuracy Bug Fix, Technical Stability Issues, Server Merge Status, 3D Sector Map, Loot System 2.0, Top Gun Battle read more here
17.1.2015

Dev Blog 23 'The Plan'. read more here.
15.1.2015

Game Update 43. Clean up of Typhon's Night event, some balance changes and bug fixes read more here
Featured Users:
NJ Blitz Is the latest addition to the admin staff of this wiki. He may be a nugget on this wiki but he is well versed in wikis. Welcome aboard. [user page] – [talk page]
To write a new article, enter the title in the box below.
Not sure where to begin?
Try looking at the Recent Changes to see what has been worked on lately.
Browse through the Wanted Pages to see which articles are most in need!!
Browse the Forum to see what people are planning on doing, or the Article stubs to see which pages have been started but need finishing.
Click on any of the red links to create an article on that subject.
Gaming Wikis

We apologize, database maintenance in progress. Editing is locked while we update our system.