Battlestar Galactica Online - Game Update 54 - Twilight of the Gods
08 February 2016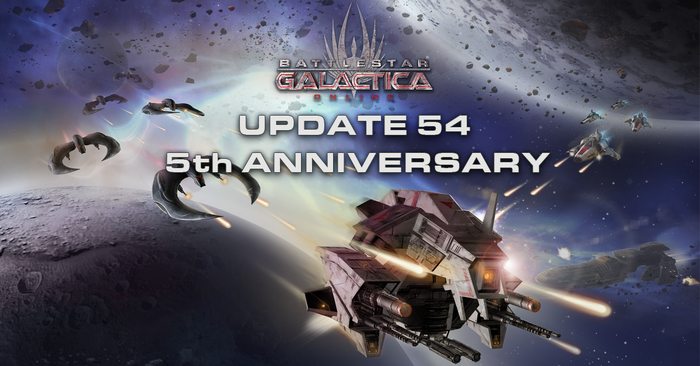 Hello Battlestar Galactica Online fans,
Monday, February 8th marks the 5th anniversary of Battlestar Galactica Online and we are celebrating this exceptional day with the BSGO anniversary event "Twilight of the Gods". The event will be launched right after the release of Game Update 54 on Monday, February 8th at 11 AM CET (estimated game downtime: 1 hour) and will run until March 15th. Check out the Update 54 change-notes below:
Anniversary event:Edit
Launch of the "Twilight of the Gods" event featuring new event NPCs, golden asteroids and event-shop rewards
Fixed an issue with event banners where an active banner interfered with the functionality of the system map
Spawn location of freighter in sector 69 Otaan adjusted (spawn point moved outside of outpost weapon range)
Ad blocker interference detected!
Wikia is a free-to-use site that makes money from advertising. We have a modified experience for viewers using ad blockers

Wikia is not accessible if you've made further modifications. Remove the custom ad blocker rule(s) and the page will load as expected.